Associate Chaplain for Muslim Life
Naijla (she/her/hers) is passionate about the development of Muslim youth and cultivating them into advocates for the Muslim community by equipping them with the language, tools, knowledge, and confidence to navigate a society that privileges non-Muslim communities. She particularly enjoys doing this work on a college campus because she believes that our success as a democratic polity, with the potential for progress, rests upon the effectiveness of higher education institutions in developing the capacity of our young people, especially those whose identities and circumstances are most marginalized. Muslim college students not only grapple with their own marginalization on a regular basis but their very presence in unrepresented settings often forces them to carry the burden of becoming educational tools for others. Naijla is committed to lifting this burden by educating communities about Islam in an effort to develop institutional change that proactively supports underrepresented identities.
Naijla is an alumna of Wake Forest, class of 2014, at which time she was a leader in the Muslim Students Association and Interfaith Council. These were formative years for her in which she was able to gain tools to academically analyze her own faith tradition while growing in her religiosity. After graduation, Naijla pursued her interest in education justice work as an AmeriCorps VISTA for Education with the Office of Civic and Community Engagement at Wake Forest. She followed this passion to Washington, D.C. where she was the Middle and High School Program Coordinator at Asian American LEAD, a nonprofit that serves low-income Asian American youth. While in D.C. Naijla also worked at the International Institute of Islamic Thought and New Baptist Covenant exploring further the intersection of religion and social justice advocacy.
Prior to this position, Naijla served as the Director of Muslim Life Programming here at Wake Forest. In May 2020, she received her Masters of Science in Nonprofit Leadership at the University of Pennsylvania. Naijla plans to continue her education to better equip her to serve the Muslim community at Wake Forest. In her free time, Naijla enjoys spending time with her family and friends, hiking, enjoying the outdoors, traveling, and trying new foods.
Education
M.S. in Nonprofit Leadership from the University of Pennsylvania
B.A. in Religious Studies from Wake Forest University
Religious Affiliation
Muslim
Certifications & Trainings
Certificate in Social Impact Strategy, School of Social Policy and Practice, University of Pennsylvania
Certificate in Spiritual Leadership, Of Many Institute for Multifaith Leadership, New York University
Project Blueprint, United Way of Forsyth County
Social Justice Training, Office of Civic and Community Engagement, Wake Forest University
DEAC Allies Training, LGBTQ+ Center, Wake Forest University
Advanced Youth Development Training, Center for Youth Program Quality
Presentations & Lectures
Interfaith Panel on Environment, Climate, and Justice
Panelist, Piedmont Environmental Alliance, April 2021
Faith and Social Justice: An Interfaith Conversation
Panelist, NCCJ, March 2021
Moderated Discussion with Author, Etaf Rum
Moderator, Bookmarks, March 2021
Diversity in Higher Education: Intersectionality and Muslim Life
Guest Lecturer, NC State University, March 2021
Anthropology 111: People and Cultures of the World
Guest Speaker, Wake Forest University, April 2020
Muslims in America: Muslims are America
Guest Speaker, Wake Forest School of Divinity, September 2019
A Muslim American's Reflections of a Post 9/11 America
Public Presentation, Cooperative Baptist Fellowship of NC, September 2018
Ramadan 101
Public Presentation, Arbor Acres United Methodist Retirement Community, May 2018
Similarities & Differences in Christianity and Islam
Guest Speaker, First Reformed United Church of Christ, April 2018
The Myth of Islam as 'Other'
Public Presentation, CBF of NC General Assembly, March 2018
Forsyth Creek Week Water Blessing
Public Prayer, March 2018
Confronting Oppression and Institutional Discrimination
Guest Lecture, UNC-Chapel Hill School of Social Work, March 2018
Being Muslim in the American South: Engaging Religious Difference in Post-9/11 America
Public Presentation, Wofford University, April 2015
Religion and Diplomacy: Religion's Role in Mending Ethnic Conflicts in South Sudan
Public Presentation & Publication, Brigham Young University, February 2014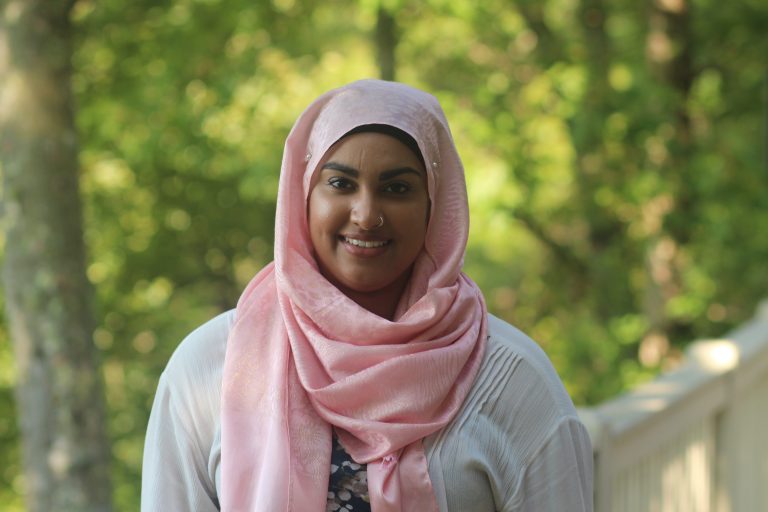 Contact
Email: faiznr0@nullwfu.edu
Phone: 336.758.2936
Office: Benson University Center, Room 319
Media Requests
The Office of Communications is responsible for communicating information regarding programs, and other news to appropriate media sources. Chaplains are available to provide comments for a story or be interviewed (recorded and/or live). To request, contact Cheryl Walker, director of news and communications for Wake Forest University.