Associate Chaplain for Jewish Life
Gail Bretan, Ph.D. is a compassionate advocate for connection to community through education and service. She has a lengthy and proven track record of developing and operating successful programs in educational, healthcare, business, and religious venues.
She is a resource for those seeking to learn more about Judaism, explore their spirituality, or looking to connect to the wider Wake Forest Community.
Her scholarly interests reside in the intersection of faith and hospitality, and how action and practice can elevate meaning, connection, and joy.
Education
Pursuing Rabbinical Ordination through the Academy for Jewish Religion, Yonkers, NY
PhD, University of North Carolina at Greensboro, Educational Studies/ Cultural Foundations of Education
MS, University of Arizona, Rehabilitation Counseling
BA, Northwood University, Business Administration
BS, Temple University, Elementary Education
Religious Affiliation
Jewish
Select Lectures
Judaism 101: What is a Jew?
Judaism & Islam Lunch & Learn: A conversation between sister religions
Biblical Stress Management: Connecting Biblical texts to proven stress management techniques
Jewish Lifecycles: From womb to tomb experiences and the rituals that surround them
Women of the Bible: What the past can share about the present and future
Pirkei Avot: Wisdom of the Sages
X-rated Bible Stories: Sex in the Bible
Israel at the Time of Jesus: A multi-sensual tour experience
Stress Busters: 39 proven techniques to help one de-stress
Goal Setting: How to set and achieve your goals
Select Publications and Presentations
Bretan, G. H. (2020). "Mentoring for Ministry in Judaism and in Interfaith Settings."In Senior, John & Floding, Matt (Eds.), Mentoring: A Toolkit for Supervisor-Mentors in Theological Field Education. Lanham, Maryland: Rowman and Littlefield.
Bretan, G. H. (2019). "'Awakening' Gratitude," in Dalton, Mary (Ed.), Sharing Gratitude: Daily Reflections, Winston-Salem, NC: Library Partners Press.
Bretan, G. H., Sky, H. Z., Rauch, C. (2014). The Loneliness Paradox: Hashem, Humanity, Healthiness, Happiness, and Hope. Bolivar, Missouri: Quiet Waters Publications
Bretan, G. H. (2013). Jewishly-Informed Mature Adult Service-Learning. (Dissertation). Ann Arbor, MI: ProQuest LLC. Dissertation found at http://libres.uncg.edu/ir/uncg/f/Bretan_uncg_0154D_10347.pdf
Bretan, G. H. (2005). Non-Pharmacological Pain Management. (CEU E-Offering). Wichita, KS: FavMo Institute of Holistic Health, LLC
Bretan, G. H. (2003). "And He was Refreshed…" Biblical Stress Management (Book). Boynton Beach, FL: Gail Bretan & Associates
Bretan, G. H. (2003). The Breath of Life (Relaxation CD). Boynton Beach, FL: Gail Bretan & Associates.
Bretan, G. H. (2000). Friday Night and Saturday Morning Shabbat Guidelines. Greenacres, FL: Temple Beth Tikvah.
"Faith-Based Service-Learning: Connecting Learners, Community, and Organizations." Southeastern Association of Educational Studies (SEAES), 17th Annual Conference. Greensboro, NC
"Narratives of Academic Quotas based on race and religion: Case studies from Harvard quotas of Jews in the 1920, to their quotas of Asians in the 2010, collective stories of discrimination, segregation, advocacy, and triumph in accessing academic spaces." For D.I.V.A.S 5th annual conference, Elon, NC
"Blacks & Jews. Stronger together than apart. Untold stories from Selma." D.I.V.A.S 4th Annual Conference, Elon University, Elon, NC. 4th Annual DIVAS Conference
"Hillel Campus Affiliates Best Practices Skills Workshop." Hillel International Global Assembly, Orlando, FL
"Jewish Service-Learning: Theory and Practice." NewCAJE (Conference for Jewish Educators), 3rd Annual Conference. Greensboro, NC.
Select Service
Committee Member. Faith & Disability Conference, Winston-Salem, NC
Committee Member. Novant Health Ethics Committee. Winston-Salem, NC
Editorial Board Member of Organic Unity Newsletter. Educational Leadership and Cultural Foundations Department, The University of North Carolina at Greensboro, Greensboro, NC.
President (of 4 chapters and evening cabinet), VP, Education, Programming, Membership, Records Admin, and Newsletter Editor. Hadassah International. Boynton Beach, FL, West Palm Beach, FL, and Greensboro, NC. Graduate of Hadassah Leadership Training Institute Program
Select Awards and Recognition
Spiritual Wellbeing Dimension Champion Award. Wake Forest University
Core Certification Honoree. Wake Forest University
Champion of Change Award. Wake Forest University
Go-For-The-Gold Award (exceeding fundraising goal). Hadassah, New York, NY
Presidential Award. Greensboro Chapter of Hadassah, Hadassah, New York, NY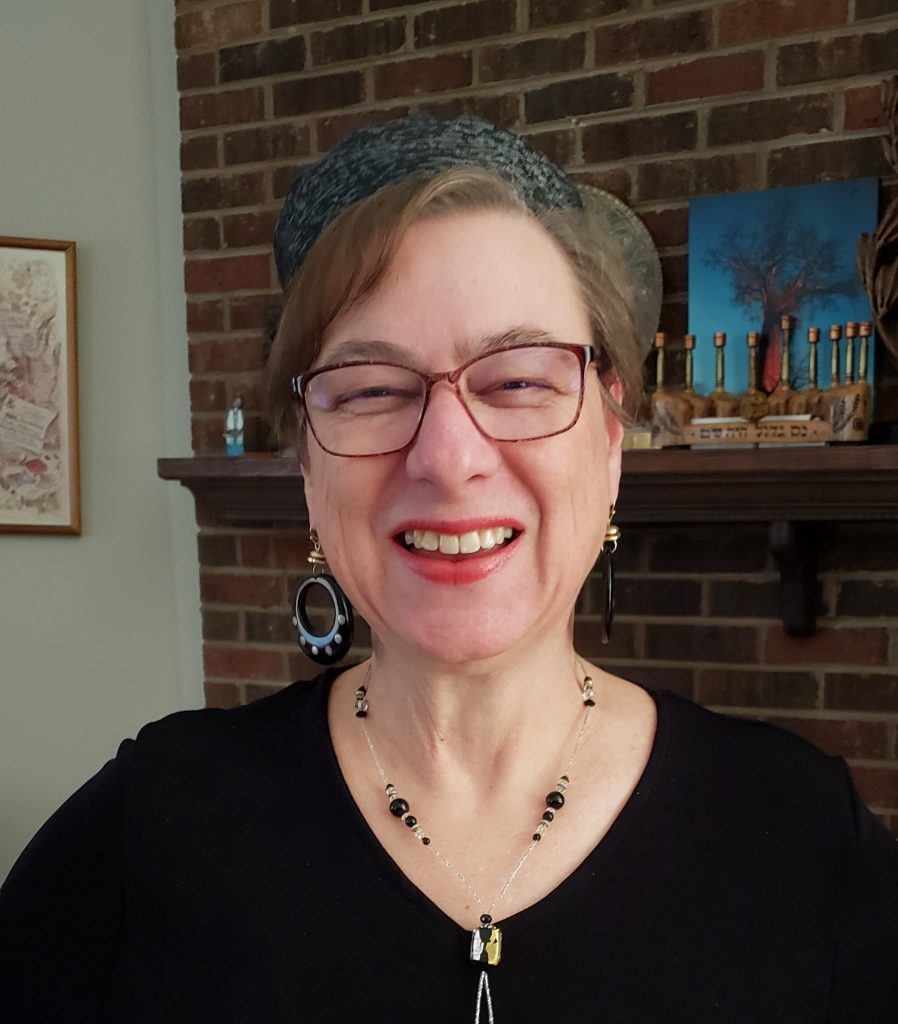 Contact
Email: bretangh@wfu.edu
Phone: 336.758.4056
Office: Benson University Center, Room 321
Media Requests
The Office of Communications is responsible for communicating information regarding programs, and other news to appropriate media sources. Chaplains are available to provide comments for a story or be interviewed (recorded and/or live). To request, contact Cheryl Walker, director of news and communications for Wake Forest University.