Main Content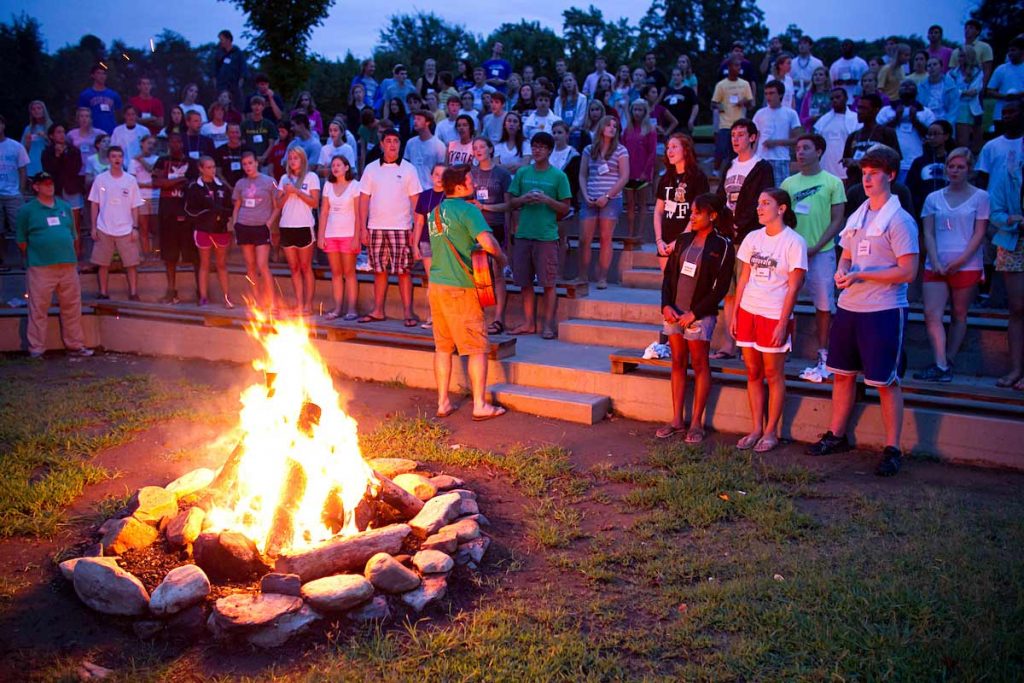 SUMMIT – 65th Annual Campus Ministry Conference Sponsored by the Office of the University Chaplain and Campus Ministry
Join us for SUMMIT beginning August 12th.  All programming is online and only costs $25.  Be part of the FIRST online SUMMIT.
What is SUMMIT ?
SUMMIT, the original Wake Forest pre-orientation program, takes place at nearby YMCA Camp Cheerio, atop the gorgeous Blue Ridge Mountains. Students, faculty, administrators, and Christian Campus Ministers lead a variety of programs and activities which introduce new students to one another and to the variety of Christian life on campus. For over 60 years, hundreds of new students have come to love SUMMIT and all the wonderful relationships that are built there. We hope you'll join the tradition, too!
Here's what students have to say:
I am so thankful I made the decision to come to Summit. It planted seeds that grew into some of the sweetest friendships, and I was so grateful for rich community during the transition into college. KL '19
I love Summit because it showed me that there is a great community of Christians at Wake who care about you and want to walk through life alongside you. AR '19
Summit not only helped me transition physically to Wake Forest, but it also equipped me spiritually and relationally. Summit connected me to fellow freshmen and upperclassmen, many of whom are still my closest friends today.  AMR '19
Program Highlights
Discussion Groups
First year students are assigned to discussion groups of 6-8 people under the leadership of 2 upper-class students. Discussion group sessions are designed to help you learn from one another and build relationships with peers and upper-class students who you can count on as friends and mentors after returning to campus.
Dates
Deadline to apply is July 15, 2020 (contact beckmapp@nullwfu.edu if an extension is needed)
Cost
The total cost for the program is $25.
Chaplain's Office
Learn more about our chaplains
Campus Ministry Office
---
For Emergency Assistance
Contact Peggy Beckman
---