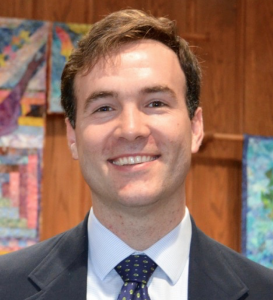 Rev. John Bourgeois is the RUF campus minister at Wake Forest University. He and his wife, Mary Clarke, met in college while serving with FOCUS, a para-church youth ministry for independent school students.
After graduating from Tulane University in 2006, John spent the next 9 years in Virginia cutting his teeth in ministry. After John graduated from Reformed Theological Seminary in 2013, he served as the Associate Pastor of City Church of Richmond for two years.
The Bourgeois' moved to Winston-Salem in May 2015 and live there with their two children, Leo and Mary Landon. Together, John and Mary Clarke love exploring cities and filling their home with friends old and new.