Main Content
Associate Chaplain
The Rev. K. Virginia Christman is ordained in the Presbyterian Church (USA) and joined the Office of the Chaplain in July 2015. Virginia's focus is primarily on pastoral care to students, faculty, and staff; compassion and justice issues on campus; and working with the rich variety of Christian Campus Ministry leaders who serve Wake Forest students.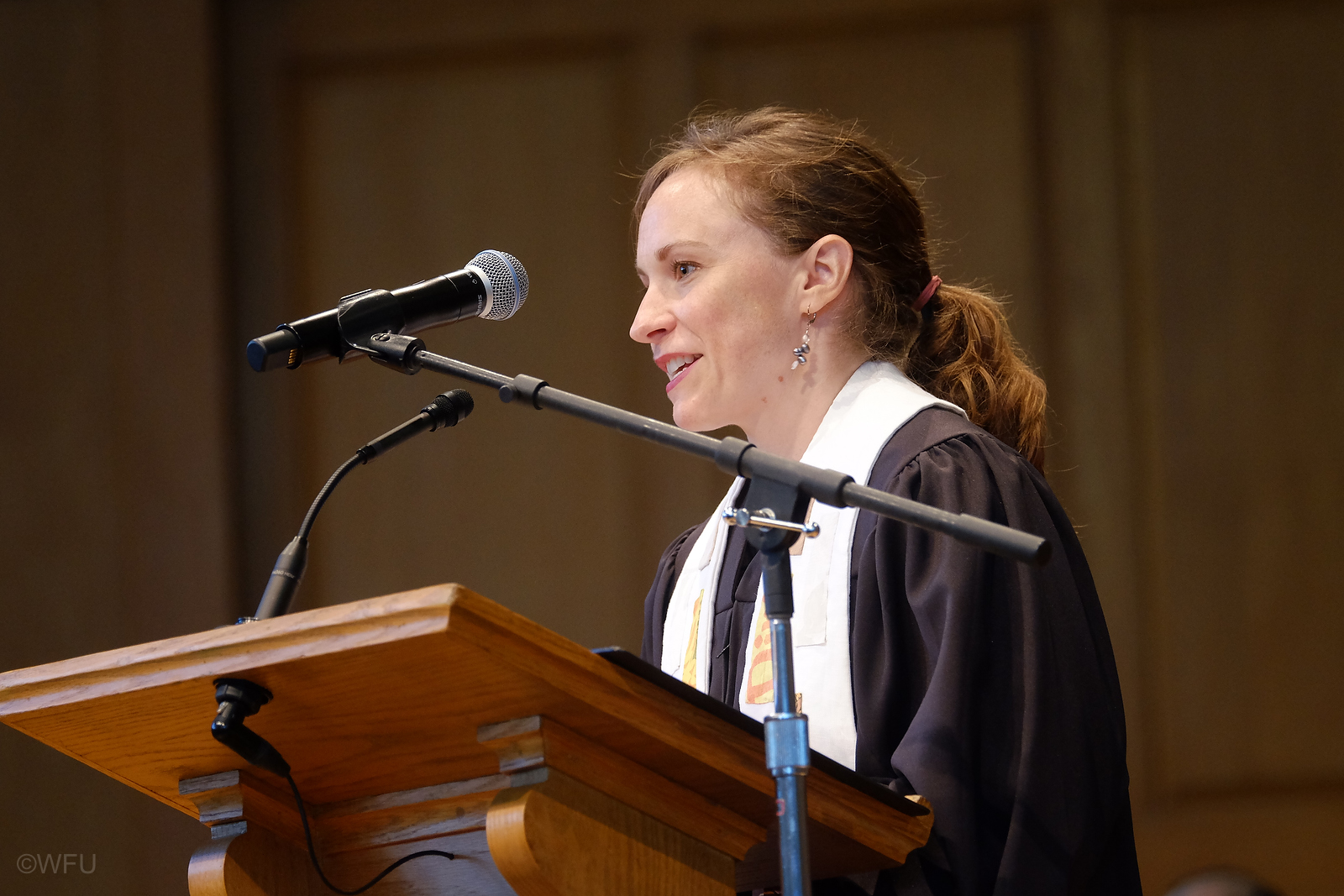 Rev. Christman is a graduate of the University of Richmond (BA '02) and Fuller Theological Seminary (MDiv '08) and is a Board Certified Chaplain with the Association of Professional Chaplains (APC). Prior to working at WFU, Virginia served as an interfaith Chaplain in several Los Angeles County hospitals, most recently at City of Hope National Medical Center, a certified Comprehensive Cancer Center in Duarte, CA.
Virginia squeezes art (painting, pen & ink, printmaking) and creativity into every spare minute she has and (most days) leaves the bear-wrestling to K. Monet.
Contact
Email:  christkv@nullwfu.edu
Phone:  336.758.5021
Office:  Reynolda Hall, Room 8
Media Requests
The Office of Communications is responsible for communicating information regarding programs, and other news to appropriate media sources. Chaplains are available to provide comments for a story or be interviewed (recorded and/or live).  To request, contact Cheryl Walker, director of news and communications for Wake Forest University.